Latest articles
Created: 2015-05-05 20:17, Views: 1867

Created: 2013-09-25 21:26, Views: 2017

More and more often information space appears in the cases where one reason or another, payment by bank card or the mere fact that a user belongs to a bank card, could lead to any of the only surprise. Although on the basis of common sense and on the basis of the bank advertising, has formed the notion that the payment by bank card is secure, in fact, as evidenced by recent events, is a very real possibility of being without money.

Created: 2013-08-27 20:17, Views: 1912

Created: 2012-03-20 23:04, Views: 22433

Created: 2011-09-28 00:14, Views: 10818

Created: 2011-08-22 22:23, Views: 3058

Riga just celebrated its 810 birthday witch concerts, fairs, knight tournament, retro cars debts, salsa marathon, regatta, pilot demonstrations and many other interesting for visitors happenings. It seems, that the celebration culmination wasn't fireworks, as it was for many years, but key of Riga city teeming, for 52 763 other keys.
IINUU recommends
One night culture festival Kultūros naktis in Vilnius
One night culture festival "The Culture Night Vilnius" announces the festival programme with more than 160 shows and events The art and culture festival the Culture Night, which is to take place on the night from July 5 to 6 this year and be the main cultural event marking the start of Lithuania's Presidency of the Council of the EU, invites Vilnius residents and guests to attend 165 projects prepared by Lithuanian and foreign artists.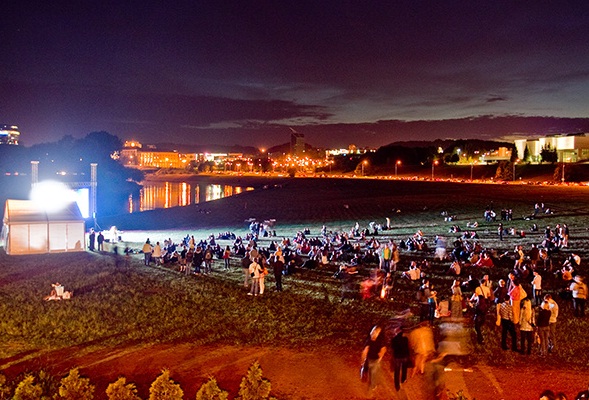 twitter.com/iinuu_eu

loading..