Latest articles
Created: 2012-03-20 23:04, Views: 1302

Created: 2011-09-28 00:14, Views: 259

Created: 2011-08-22 22:23, Views: 228

Riga just celebrated its 810 birthday witch concerts, fairs, knight tournament, retro cars debts, salsa marathon, regatta, pilot demonstrations and many other interesting for visitors happenings. It seems, that the celebration culmination wasn't fireworks, as it was for many years, but key of Riga city teeming, for 52 763 other keys.

Created: 2011-08-19 22:56, Views: 300

We went to New art museum of Pärnu, which was interesting to me before, when I found it in the Internet chaplin.ee, there's every summer happening – international exhibition "Man and woman". This year it was already 18 this like exhibition with title "Man, woman and electricity", where with their works were 39 artists from Estonia, France,Denmark, Sweden, USA, Chile, Finland and Belgium.

Created: 2011-08-19 19:36, Views: 243

Created: 2011-08-17 18:25, Views: 207

There was a though to settle down in Estonia west seashore with look on a sea, so that when you open your eyes for the first time in the morning, could see a sea. In the Internet I found a place with name "astronautics" (near lived place Jaagupi, nearest city – Häädemeeste). Reading the description, in soviet times it was known like legendary rest place "Vzmorje", where rested well known scientists and astronauts, and first woman-astronaut Valentine Tereskova. Pretty interesting, isn't it?
IINUU recommends
Loving family movie about penguins
Movie "Mr. Popper's Penguins" (2011)we watched in Multikino t/c Riga Plaza at once, in the second day of its opening night in Riga, just because of protagonists – 6 gentoo penguins. In the beggining, I was worried that this is going to be an easy movie, because protagonist Real Estate Broker is Jim Carrey (I'm not his fan). But luckily it's rally good movie and even Carrey jokes were pretty good. I think years are good for him.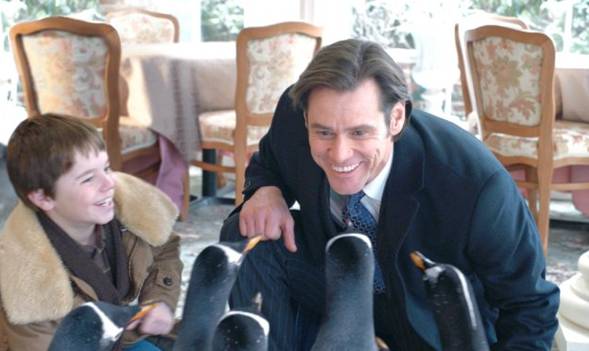 twitter.com/iinuu_eu

loading..