Latest articles
Created: 2012-03-20 23:04, Views: 2859

Created: 2011-09-28 00:14, Views: 1068

Created: 2011-08-22 22:23, Views: 999

Riga just celebrated its 810 birthday witch concerts, fairs, knight tournament, retro cars debts, salsa marathon, regatta, pilot demonstrations and many other interesting for visitors happenings. It seems, that the celebration culmination wasn't fireworks, as it was for many years, but key of Riga city teeming, for 52 763 other keys.

Created: 2011-08-19 22:56, Views: 1217

We went to New art museum of Pärnu, which was interesting to me before, when I found it in the Internet chaplin.ee, there's every summer happening – international exhibition "Man and woman". This year it was already 18 this like exhibition with title "Man, woman and electricity", where with their works were 39 artists from Estonia, France,Denmark, Sweden, USA, Chile, Finland and Belgium.

Created: 2011-08-19 19:36, Views: 1122

Created: 2011-08-17 18:25, Views: 697

There was a though to settle down in Estonia west seashore with look on a sea, so that when you open your eyes for the first time in the morning, could see a sea. In the Internet I found a place with name "astronautics" (near lived place Jaagupi, nearest city – Häädemeeste). Reading the description, in soviet times it was known like legendary rest place "Vzmorje", where rested well known scientists and astronauts, and first woman-astronaut Valentine Tereskova. Pretty interesting, isn't it?
IINUU recommends
One night culture festival Kultūros naktis in Vilnius
One night culture festival "The Culture Night Vilnius" announces the festival programme with more than 160 shows and events The art and culture festival the Culture Night, which is to take place on the night from July 5 to 6 this year and be the main cultural event marking the start of Lithuania's Presidency of the Council of the EU, invites Vilnius residents and guests to attend 165 projects prepared by Lithuanian and foreign artists.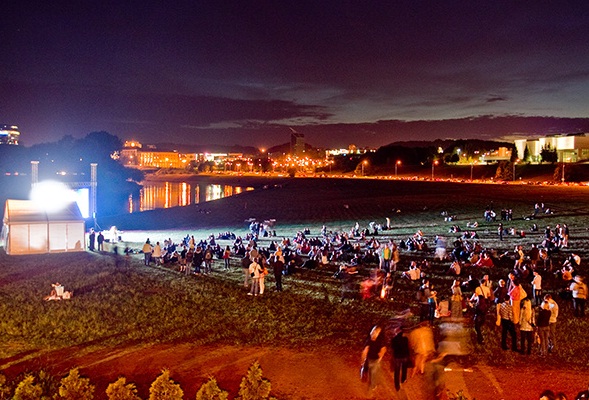 twitter.com/iinuu_eu

loading..