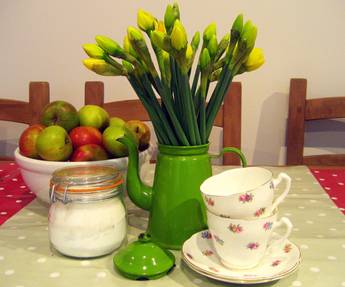 After a long sleeping under the thick snow cover, anemones, tulips, daffodils wake up with bright flowers fulfilled with sun and life elixir. That is why an integral part of spring table cladding is flowers, without pompous vases or bright band. Spring flowers in clear and clean forms and natural simplicity.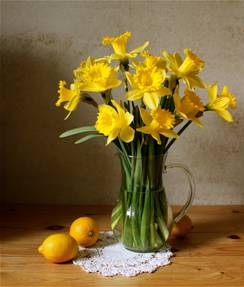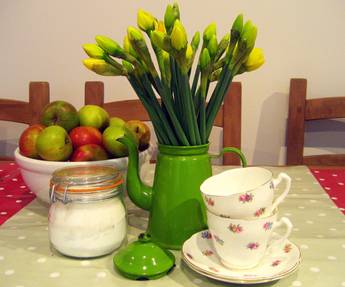 Photo of the ( source ) & ( source )

Dominated by light green and bright yellow. Vases where to sleep or put black soil soaked with water oasis. You can izpolzovat tagzhe kettle, cups, glasses and a pitcher.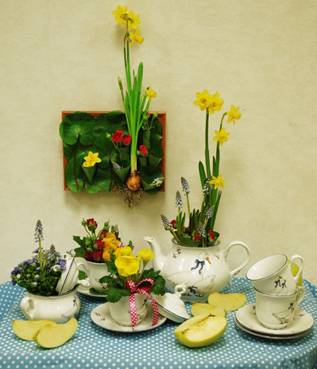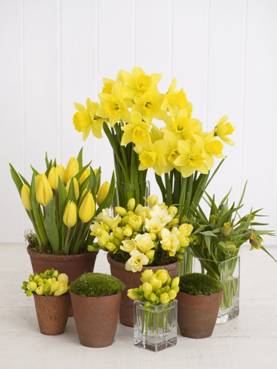 Photo of the ( source ) & ( source )
I like that all the spring flowers are of equal importance, and roadside golden dandelion and delicate tulip.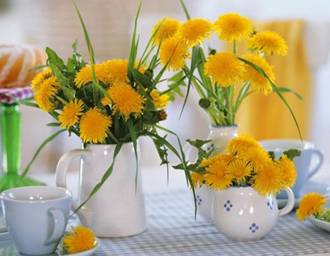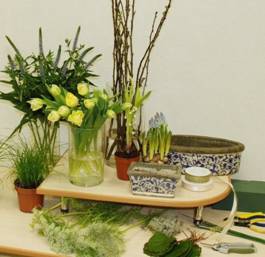 Photo of the ( source )