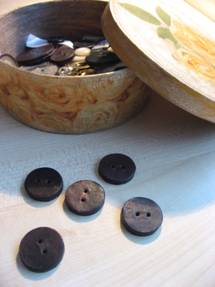 Previously I wrote about how useful a simple cork can be that`s left, for example, from champagne bottles. This time about a thing as usual and seemingly insignificant - a button. Almost anything can be made out of accumulated buttons of different size and colour.
Today I made a simple bracelet from five old buttons. Procedure below.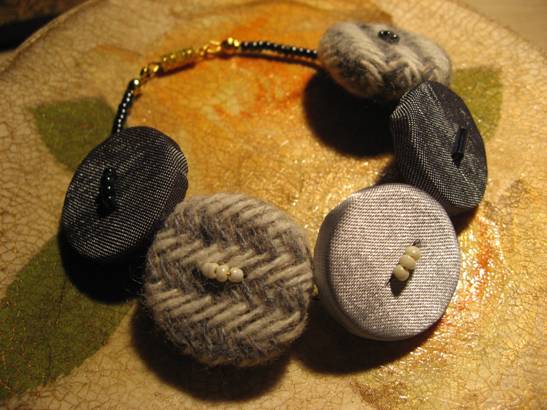 Materials needed:
• 5 buttons;
• black thread and a needle;
• pearls (black, white)
• fabric pairings (gray, black-and-white)
• wire, fastener;
• awl, pliers.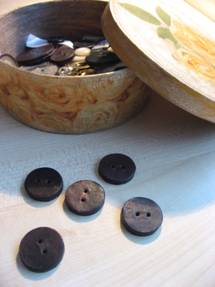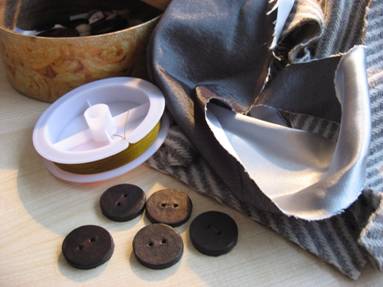 Procedure
Step 1. Cut five circles from different fabric pairings that are a bit bigger than the buttons.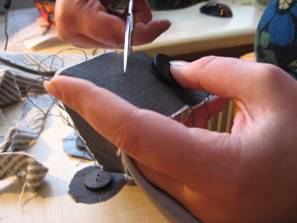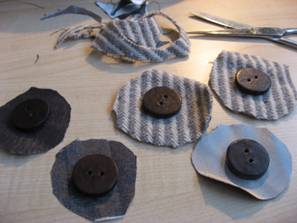 Step 2. Sew the fabric around the buttons.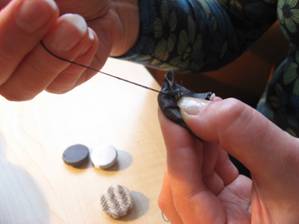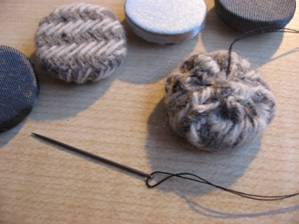 Step 3. Join all of the bordered buttons with a wire, threading a few black or white pearls between them.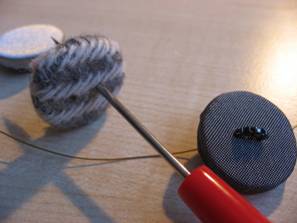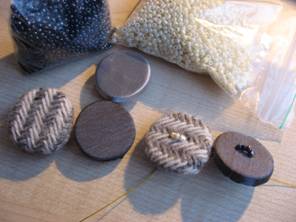 Step 4. Thread a couple more pearls at both ends of the wire and fasten the ends and attach a fastener.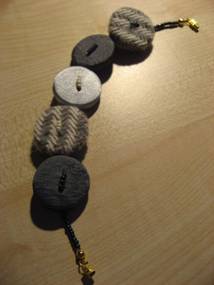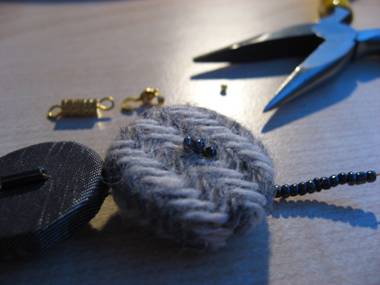 50 more ideas from the internet of different artefacts from buttons.