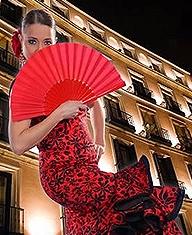 Almostin theater "Artelis" on Monday evening, or 19:00 on 22 November in collaboration with flamenco dance clubs" Duende "was held flamenco evening, which conditionallyconsistedof twoparts. First of all, Carlos showed the narrow film "Iberia". After thatperformed artists of flamenco - dancer Marianna Verdecia, and guitarist and singer Agustin de Cantarote. Before that, they gave three days of master classes to "Duende" dancers.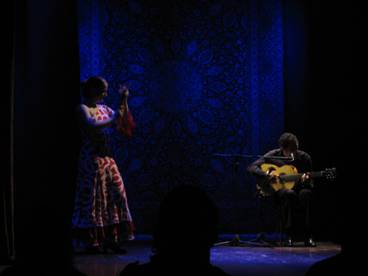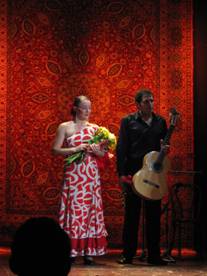 I must say that it was the most perfect place in Riga. Nottoo big stage, cozy atmosphere, small tables seating of four, the muted color of light and good acoustics. If in the beginning everyone could enjoy Mariana fluent dance steps and Agustin velvety voice deepening, and then at the end on the stage to perform sevilianas joined part of the "Duende" dancers.
A few more excerpts from the performance: dance with scarves and sevilianas dance all together.