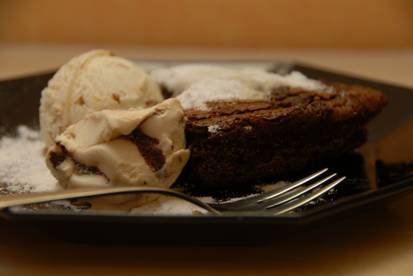 Inspired bythe last measure of wine, which was dedicated to wine and food compatibility, and got the recipe from Larisa, preparing a chocolate cake. It is very simple with the heavenly taste of bitter chocolate, but at the same time just a bit meandering baking process. Made this cake twice, to achieve a smooth brown surface without the brittle-type fracture (needed to learn what the true oven temperature was, and which is the right pan for cakes careful removal from the baking dish). I like that that we can dispense without the flour.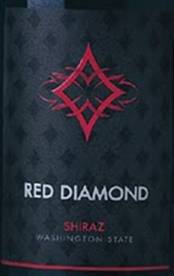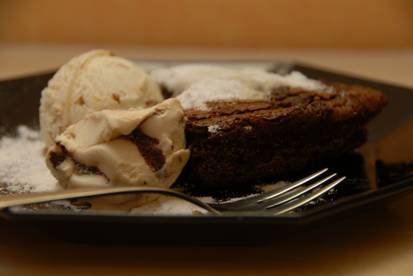 In theevent of wines, the chocolate cake we tasted with red wine RedDiamond Shiraz Washington (2006), but it seems that it is also ideal with white coffee, ice cream or whipped cream.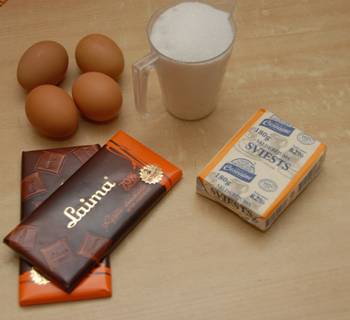 Preparationrequires:
• 200g bitter chocolate (70% cocoa), or 2 bars;
• 200g butter (1 packet);
• 200g sugar (1 cup of 250ml);
• 4 eggs
Preparation:
Step 1. Switch on the oven, so that it heated up to ~ 180 degrees (it's very subjective, needs look at the oven, each hostess herself, feels better, how many sections to impose, I put on 4). Broke the chocolate into small pieces and melt it with butter ina hot water bath.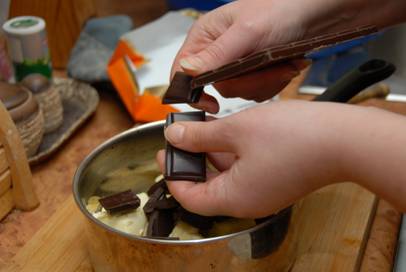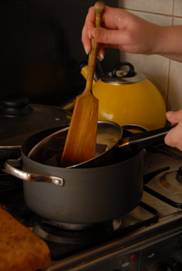 Step 2.Separate the four egg yolks and whites. Beat egg yolks with a half glass of sugar.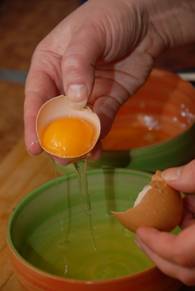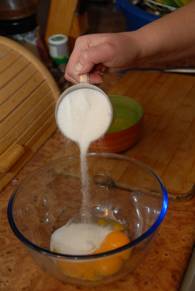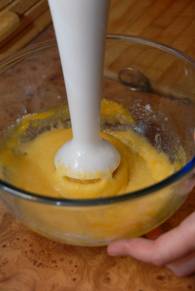 Step 3.Add beaten egg yolk to butter-chocolate mixture.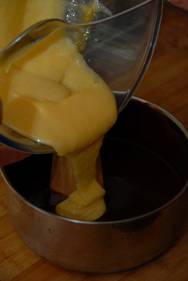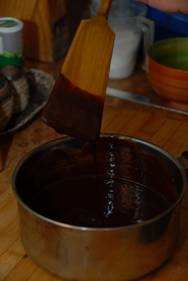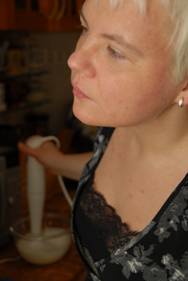 Step 4.Egg whites beattogether with the remaining half a glass of sugar too, until very firm foam. Add bases.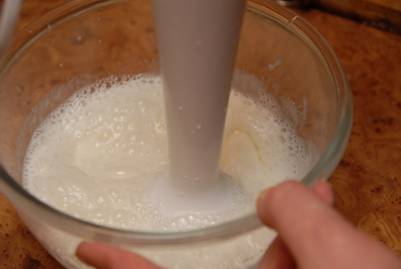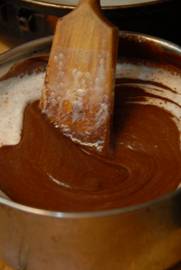 Step 5.Put a greaseproof paper in to a baking tray, slightly grease. I use a few drops of olive oil. Valleys cake mass container. Cover baking dish with foil or greaseproof paper. Baking ~ 175-180 degrees for 40 minutes. Is the cake ready, you can check with a wooden stylus.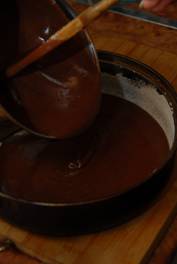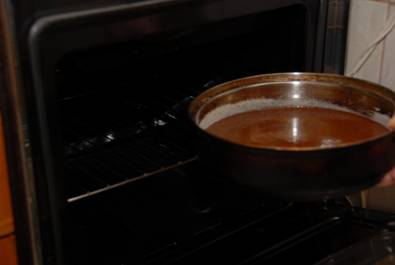 Learningfrom mistakes:The first time the cake fissured, because I didn't cover it with foil. Used also semolina base, but the cake is too sticky, so it is better to use greaseproof paper. The second time using the base with greaseproof paper and foil covers came out very smooth, beautiful.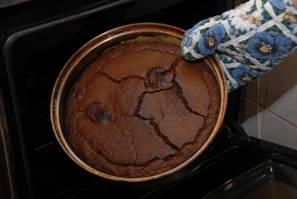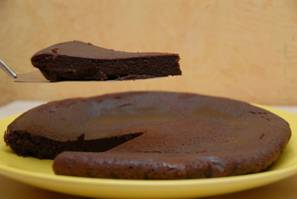 Also, do notrush with cake removal from the form. Wait, when it has cooled, then gently, behind thegreaseproof paper edges, it can be taken out and placed on the plate.