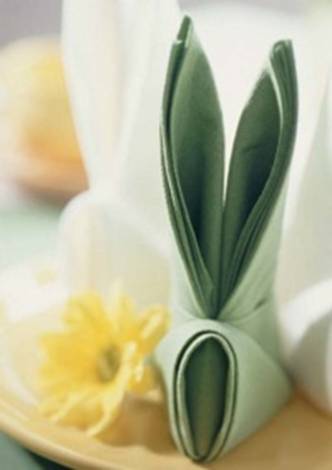 A practicalguide, how to bend a bunny from a paper or cloth napkins, which can serve as an excellent design of the Easter table.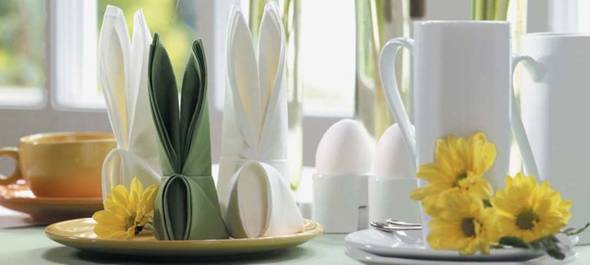 Step 1.
Divide the napkin into three equal parts; pass the lower part across the middle part and the top fold down.
Step 2.
Fold upthe formedrectangleinto triangular.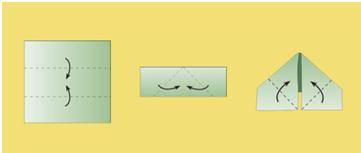 Step 3.
Thenfoldagain, creatingrhombus. The napkins fold should look like as the figure below.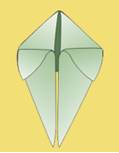 Step 4.
Rotate thenapkin upside down 180 degrees and turn up the bottom.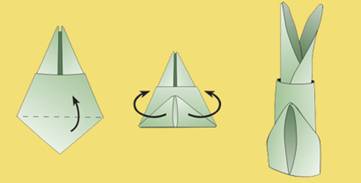 Step 5.
Connect the back ends of the napkin, pushing behind e after another so that the napkin could be positioned vertically on the table.
Fluff up the ears and bunny is made!