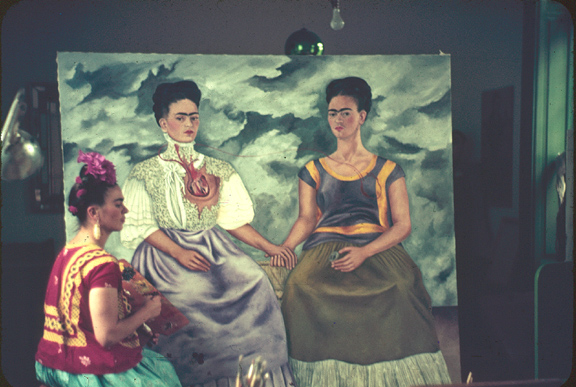 Searching for Frida Kahlo photographs in internet, I found and set against these two, which, in my opinion, exactly shows her character. First like guttersnipe, independent, free from society prejudices, full of bad habits, not kept in stereotype borders, second – usual, loving, womanly humble, obedient, romantic, familiar.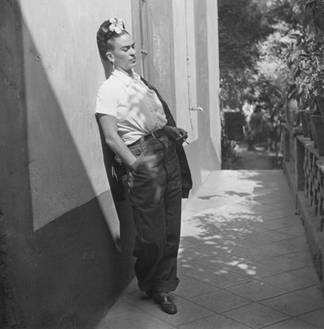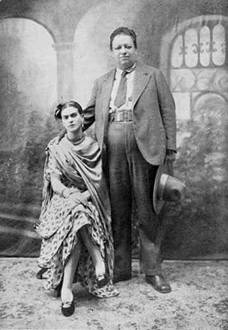 If you don't know anything about Frida, than shortly about her –
Frida Kahlo (Born in 1907 6 July in Mexico, died in 1954 13 July in Mexico) was Mexican painter. She was born in German immigrant Guillermo Kahlo and Spanish and Indian mongrel – inhabitant Mexican Matilde Calderon family. In her real name Magdalena Carmen Frida Kahlo Calderon (Magdalena Carmen Frida Kahlo y Calderón) Painted in mixed realism and symbolism style, getting affected from Mexico Indian art. Has been counted to surrealists, although Frida herself it disapproved. Communist supporter. One of feminism icons. In six years she got over poliomyelitis, that's because she limped with one leg. In 1925 suffered in car accident and got serious body injuries. Got over about 30 operations. Being in hospital, started to paint. All her life she suffered from periodical pain. In 1929 Frida Kahlo got married with monumentalist and cubist Diego Rivera. Their strange love-hate relation continued for 25 years, they divorced and lived together for many times. Frida Kahlo, as Diego Rivera, was active and not stable in sexual life, as she was bisexual. In 1937 Frida Kahlo welcomed from USSR out casted Leon Trotsky. In 1954 Frida Kahlo died from pneumonia. http://en.wikipedia.org/wiki/Frida_Kahlo
To me she appeared as woman, who her deformed body made for icon and her pain for art. It explains many self-portraits, which are made, when she was sleeping in bed, where she made herself as separated in pieces, with open body, grown with grass and lianas.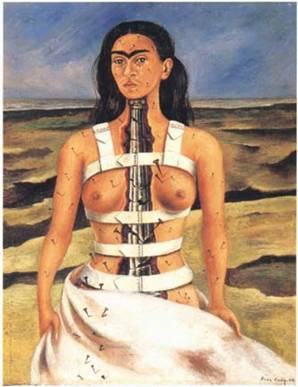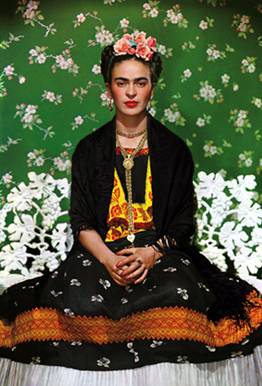 Last summer I read in Latvian language Keita Breivermena book "I, Frida" (2007) and seemed as artists diary. Very good work. Some fragments –
"They'll say that I smoke cigarettes and marihuana, I'm rude, croak like a crow, in all to me known languages, was into murphy and Demerol, tequila and many woman and man. I'll just pull my imagined shoulders and answers, that I'm water women, not ship, which you can rent for others."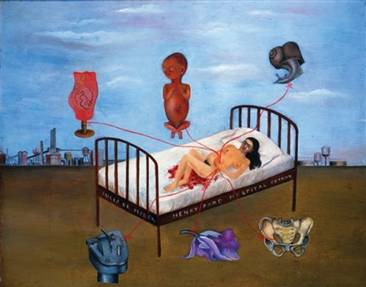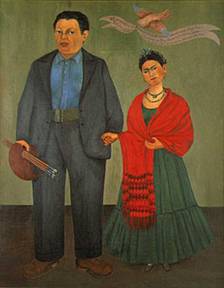 "I have got over my canvas borders, - I tell you. – Now I work in away world. Those are not lies. Rather approximate saying. Marriage is exchange. In our lives, how we think about them, are not enough values. We give for each other sayings. If these miserable vignettes are understandable, we can be happy. When our cheating is unmasked, we imagine ourselves like victims. Border between satisfaction with life and razor blade in vein, is not so simply to see."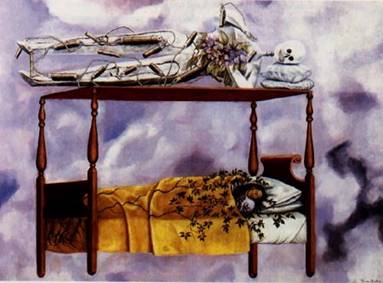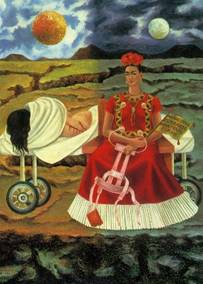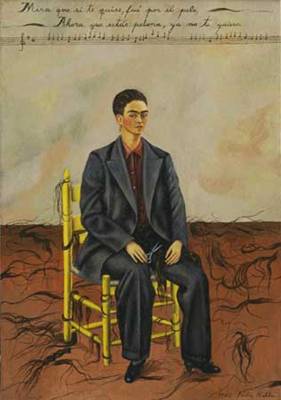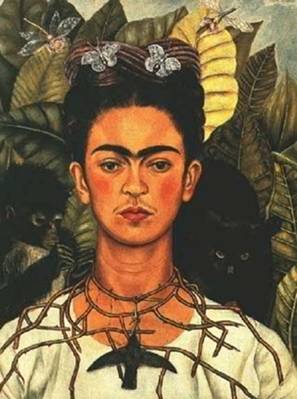 "They'll say – she adorns herself with flowers, got in her hair bright bows. She dressed like in celebrations. Listen! Talk isn't about i. I got in my hair whole flowers gardens, which were like from brain creeping out tumors. Adorned with orchids not for fun, but because of sadness. Every day I prepared for my funeral. Painted myself with birds, with thorn necklace and with well, which is in place, where was my heart, with is razed out like with scalpel."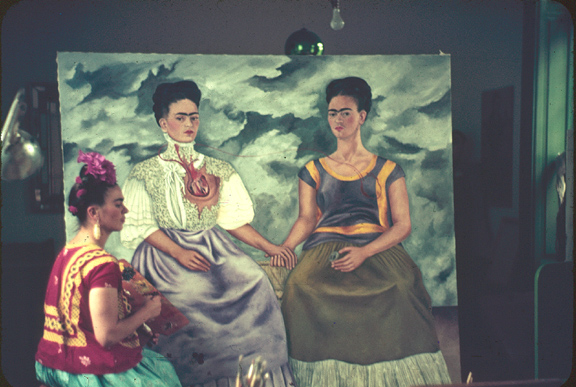 For those, who haven't enough time or wish to read the book, can watch movie "Frida" (2002) with Salma Hayek is leading role. About the movie - http://www.imdb.com/title/tt0120679/
One of my biggest founds from video material is movie in Frida herself time.